Water Damage Restoration in Myrtle Beach
Leaks and flooding issues can all lead to extensive water damage on your property. It is crucial to receive speedy water damage repairs as soon as you notice moisture problems in your home or business. You can count on 911 Restoration of Myrtle Beach to provide you with 24/7/365 water damage restoration services. We are available around the clock, so you never have to wait for help. Once you call our office, our technicians will spring into action, with a guaranteed arrival time within 45 minutes.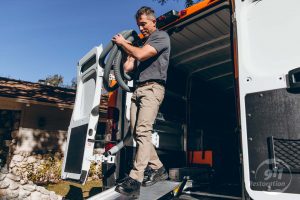 We hope to give you peace of mind by administering same-day flood cleanup and leak repair services.
Our repair techs will start the water cleanup process by giving the property owner a free water damage inspection. We will look for the source of the water damage, signs of structural issues, and mold removal in Myrtle Beach.
We understand that the cost to mitigate water intrusion is vital. Our initial inspection will allow us to provide you with a free estimate of the services needed to repair your home or business.
911 Restoration of Myrtle Beach consistently offers affordable water damage restoration and we accept all types of insurance. We are also licensed, bonded, and insured to ensure you are protected in full when you work with us.
Myrtle Beach, Georgetown, Conway, and the surrounding areas are frequently affected by severe weather patterns that include thunderstorms, tropical storms, and rare tornados. Since 911 Restoration is locally owned and operated, our technicians expertly understand how the climate impacts properties in the region.
Along with harsh weather, general wear and tear can lead to water damage. Regardless of the situation, you can be confident in our ability to entirely restore your home or business.
Call us at (843) 242-0309 and please allow us to offer you a free visual inspection. We provide service for water damage repair in Myrtle Beach.
When you need emergency leak and flood damage restoration in Myrtle Beach, call 911 Restoration. We will show you that a water disaster restoration can be the Fresh Start you deserve.
Around-the-Clock, Emergency Flood Repair Services
Flooding disasters can impact your home or business without warning. A thunderstorm or pipe burst can cause a flood within hours, leaving you knee-deep in water damage.
As overwhelming as a flood may feel, when you call 911 Restoration of Myrtle Beach, we will put your mind at ease by taking over all aspects of water damage cleanup. Day or night, you can trust us to arrive within 45 minutes, ready to get to work.
Our technicians will conduct complete flood cleanup services that include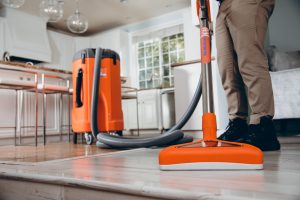 water extraction, drying procedures, and structural repairs. There isn't any circumstance too complicated for us to handle.
It is crucial to contain the flooding as quickly as possible after it has occurred. If the flood damage sits for too long, the increased moisture can impact the structural integrity of the property by creating rot and mold growth.
By swiftly cleaning flood damage, we can minimize and prevent a lot of these subsequent issues. However, if mold is present, we prepare our technicians to provide mold removal and decontamination services.
Our ability to adjust to any situation is what sets 911 Restoration of Myrtle Beach apart from other flood cleanup companies. Whether you have a flooded basement or need mold cleanup, you can trust us to repair your property entirely. When you need water damage restoration service in Myrtle Beach, Call us at (843) 242-0309 and learn how we can help.
So call our highly trained technicians as soon as a flood impacts your home or business. We will do whatever it takes to get your property looking better than new!
Full-Service Water Damage Restoration From a Trustworthy Water Mitigation Company
911 Restoration of Myrtle Beach puts customer service above all else. We realize that you look to us for answers and will give you all the information you need to feel comfortable about water damage restoration.
Our job is to ensure your well-being throughout the water cleanup process, and we take that job seriously. Our staff members will guide you through the entire restoration process with exceptional customer care.
On top of issuing full-service water mitigation, we will also help you with the financial side of the restoration. 911 Restoration will provide you with a free insurance consultation if you need help understanding your insurance policy.
We want to lessen the financial burden as much as possible, and we can do this by helping you get the insurance coverage you deserve. The more information your provider receives, the more coverage you will get.
Our technicians will obtain this information for your insurance company by helping you take inventory of the water damage to your property and belongings. We will directly bill your insurance provider and send an itemized list of your losses along with your insurance claim.
911 Restoration employs the most qualified repair workers in the industry. Our technicians are IICRC-certified, meaning they have reached the highest standards in the industry as set by the Institute of Inspection, Cleaning, and Restoration.
When you need water damage services in Myrtle Beach, call us at (843) 242-0309 and see how we can help you.
911 Restoration of Myrtle Beach wants you to feel as if you can rely on us for everything. So, call the team that cares and understands what you need from a water damage restoration company today.
Serving the communities of Conway, Dillon, Effingham, Florence, Galivants Ferry, Georgetown, Johns Island, Lake City, Little River, Longs, Marion, Mullins, Murrells Inlet, Myrtle Beach, North Myrtle Beach and surrounding areas