Water Damage in Myrtle Beach
911 Restoration of Myrtle Beach
When you own a home or business in Myrtle Beach, you may need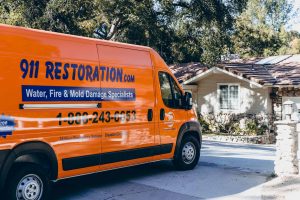 professional restoration services. Between typical wear and tear and seasonal weather patterns, there are many opportunities for damage. When you find yourself dealing with property damage of any kind, you can depend on 911 Restoration of Myrtle Beach to put the pieces back together. Our office is open 24/7/365, so we can assist you the moment you need help. We specialize in full-service disaster restoration, which includes water damage, mold, sewage, and fire damage repairs 911 Restoration of Myrtle Beach provides property owners with free visual inspections. During this assessment, our technicians will analyze the property damage and formulate an estimate of the restoration services needed to repair your home or business.
We offer affordable rates and accept all types of insurance. If you need assistance filing your claim, our staff will offer you a free insurance consultation. We want you to feel comfortable with every aspect of the restoration process.
If your situation requires emergency water damage repairs, our technicians guarantee an arrival time within 45 minutes of receiving your call. We will conduct same-day services to contain any leaks or floods and minimize property damage.
Even if you aren't experiencing an active emergency, our technicians will still respond with an urgency unmatched by any other restoration company. Whether you need mold removal, sewage cleanup, or fire and smoke restoration, you can trust us to recover your property fully.
On top of working with experienced, certified professionals, our whole organization is licensed, bonded, and insured. This insurance status ensures we will protect you under all circumstances.
As a locally owned and operated restoration company, all of our technicians have expert knowledge of how the climate affects homes and businesses in Myrtle Beach, Georgetown, Conway, and the surrounding areas.
At 911 Restoration of Myrtle Beach, we offer a Fresh Start with our comprehensive selection of property damage restoration services, including but not limited to:
Whether you're a Myrtle Beach homeowner or business owner, 911 Restoration of Myrtle Beach is your Fresh Start! We'll communicate with you throughout the entire process, help answer questions related to insurance, and restore your property to its pre-damaged condition. One of our IICRC-certified teams is dispatched within 45 minutes of your call! Contact us today, and one of our friendly representatives will assist you in finding the nearest Myrtle Beach location.
Water Damage Restoration
While it is possible to incur water company Myrtle Beach on your property throughout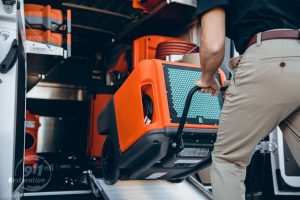 the year, summertime in Myrtle Beach presents the most risk. The combination of thunderstorms and tropical weather systems makes leaks and floods common problems in the area.
Our technicians understand that immediate water damage restoration is vital to your recovery. Day or night, we will provide emergency flood cleanup and drying services.
You can depend on our professionals to fix water leaks in ceilings, plumbing leak water damage, home flooding issues, and any other water disaster that may occur. There is no situation too big for us to handle.
911 Restoration of Myrtle Beach provides complete property restoration. Along with water extraction services, we focus on drying and dehumidifying
procedures. By thoroughly drying the area, we can prevent structural issues and mold growth.
We make it our responsibility to ensure your home or business is as sound as possible. Your safety is always our top priority, and it is our privilege to use our water damage restoration skills to secure your well-being.
Call the water mitigation company that puts you first. Our technicians will implement expert water remediation to give you the peace of mind you deserve.
Service area map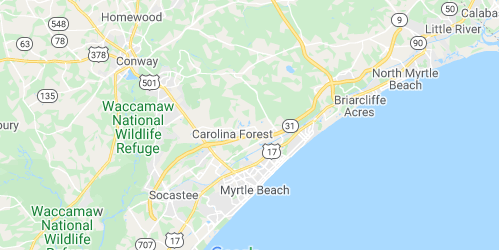 Sanitization Services & Disinfection Solutions
When it comes to disease, water damage in Myrtle Beach can make things difficult. We all have a part to play when it comes to slowing down the spread of the coronavirus. This extremely infectious pathogen is spreading. You can proactively work to protect our community by self-isolating, even if you do not feel sick. Due to the nature of the virus, you can spread the disease even if you are not symptomatic. Take steps to limit the spread of the virus by adhering to all quarantines and focusing on keeping your property clean and sanitized.
Professional sanitization services can give you back your peace of mind during the coronavirus pandemic. You can get the help you need from 911 Restoration of Myrtle Beach. All our techs are trained to offer you disinfection solutions. We base our sanitization services on the most recent recommendations of the CDC and the EPA. You can count on us if you need to disinfect and sanitize your home or business. Allow us to provide you with commercial sanitization services if you shut your business down, or if you are still operating as an essential service.
Mold Removal
Our technicians aim to mitigate mold and mildew growth as quickly as possible. Spores can develop into an infestation within a matter of days, spreading throughout walls, ceilings, and anywhere else moisture is present.
We understand that time plays a crucial role in the mold removal process. Our repair techs won't waste any time providing you with the mold remediation services needed to stop an infestation in its tracks.
The only way to eliminate a mold problem is to cut off its moisture source. By conducting speedy water damage repairs, we can eradicate the mold and prevent reoccurring infestations.
We will check for home water leaks, flood damage, and plumbing issues during our mold inspection. Our technicians will use infrared leak detection technology to ensure we find all the moisture spots contributing to the mold problem.
Along with water damage and mold removal services, we will thoroughly dry and dehumidify the premises. We can significantly minimize the chances of future mold growth by controlling the moisture levels inside the property.
Call 911 Restoration of Myrtle Beach when you need in-depth 911 Mold Restoration. Our mold specialists will turn your property back into a safe, clean environment today.
Sewage Backup Cleanup
There are few things more hazardous than a sewage backup on your property. Raw sewage is known as level three water, which is the most toxic water classification.
Sewage is also known as "black water" because of its dangerous levels of waste and bacteria. If you come into contact with a sewage spill, it can have a significant impact on your health.
Due to the health risks associated with black water, it is essential to call our technicians for sewage backup cleanup services as soon as a backup occurs on your property. We treat situations involving sewage as emergencies and will respond within 45 minutes of receiving your call.
Once we arrive on the scene, our technicians will immediately contain the sewage water damage. We will meticulously administer sewage cleanup and dispose of the black water safely.
By quickly conducting sewage restoration, our technicians will immediately minimize the health risks and eliminate the odor source.
Call our repair techs when a sewage backup occurs in your home or business. The faster we can clean up the sewage water damage, the sooner your property will smell clean and fresh again.
Fire and Smoke Damage Restoration
When a fire & smoke on Myrtle Beach on your property, our repair techs will provide complete smoke, ash, soot, and odor removal. You can trust that we have the skills needed to make your property look better than new.
It is no surprise that a property fire can cause extensive ash and smoke damage. However, you may be shocked at the amount of flood damage created during the extinguishing process.
It takes gallons upon gallons of water to sufficiently put out a fire. The fire hoses usually end up flooding the structure, creating significant water damage throughout the property.
Our technicians are experts in both water and fire damage restoration. We will mitigate all ash, smoke, and moisture issues to ensure we address every aspect of the property fire.
We will immediately start the recovery process by giving the property owner a free fire damage assessment and estimate. So, call 911 Restoration of Myrtle Beach when you need fire damage restoration from a team that cares and understands your needs.
Disaster Restoration
South Carolina is prone to natural disasters. Whether you live in Myrtle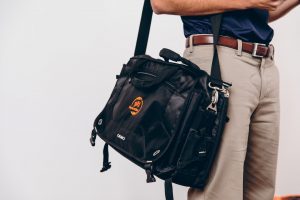 Beach, Georgetown, Conway, or the surrounding areas, your property is at risk of water damage.
The most common disasters in the region are earthquakes, hurricanes, and tornadoes. Among these severe weather patterns, precipitation levels are high, with roughly 50 inches of rainfall annually.
Along with natural disasters, there is also the chance of human-made emergencies. Kitchen fires, septic tank explosions, and pipe bursts are just some of the unexpected problems that can impact your home or business.
Regardless of the disaster, our technicians will provide you with full-service disaster restoration. We will mitigate house flooding issues, water sewer damage, storm damage emergencies, and any other disaster situation.
Unlike other disaster cleanup companies, at 911 Restoration of Myrtle Beach, we train our technicians in all aspects of restoration. There aren't any circumstances we can't handle.
Call the team you can depend on to renovate and reconstruct your property entirely. 911 Restoration will provide you with unmatched disaster restoration services today.
Commercial Restoration
Homes and businesses alike are susceptible to property damage, which is why 911 Restoration of Myrtle Beach specializes in water damage and commercial restoration.
Office buildings, retail spaces, industrial complexes, apartments, and hotels all are at risk of experiencing water damage, flooding, sewage backups, mold, and fire damage.
Our repair techs understand that, in most cases, your commercial property is your livelihood. It is essential to get your business back up and running as soon as possible.
When a disaster impacts your building, you can expect our technicians to respond with urgent commercial restoration services. We will handle any situation with the utmost professionalism and respect for your business.
If your situation requires the removal of your furniture and belongings, you can trust us to facilitate the pack-out and storage procedures. It is our priority to keep you and your possessions safe while we complete the commercial restoration.
911 Restoration of Myrtle Beach only employs the most qualified repair techs. Our technicians are IICRC-certified, meaning they have reached the highest standards in the industry as set by the Institute of Inspection, Cleaning, and Restoration.
911 Restoration of water damage Myrtle Beach puts customer service at the forefront of everything we do. Call the team that will show you a Fresh Start is possible today.
Serving the communities of Conway, Dillon, Effingham, Florence, Galivants Ferry, Georgetown, Johns Island, Lake City, Little River, Longs, Marion, Mullins, Murrells Inlet, Myrtle Beach, North Myrtle Beach and surrounding areas