Water Damage Restoration in Mullins
As a property owner in Mullins, you already know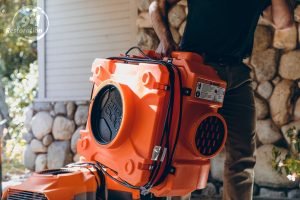 it's a role full of challenges. However, the biggest challenge is staying on top of any property damage that occurs. While this can look like many things, the most common form of property damage is water damage.
Water damage will strike at any moment whether it's a pipe burst or even a leak under the sink, which creates a need for immediate professional assistance. That's why our IICRC certified technicians are standing by 24/7/365 ready to get to work on any mold removal or water damage restoration needed by our Mullins customers. Whether you live in Mullins, Lake City, North Myrtle Beach, or another city in the Myrtle Beach area, we promise to show up within 45 minutes ready to get to work on your flood cleanup service.
Without prompt action, your water damage will lead to mold contamination. The greater the delay, the more the mold spreads throughout the property. When this occurs, the only solution available is to immediately hire professional mold removal services.
As soon as you're aware of the need for mold removal or water damage restoration call 911 Restoration. Our technicians are standing by ready and able to provide you with anything from water damage inspection to ice dam correction. Call today to get the Fresh Start you need to start over in Mullins and surrounding Myrtle Beach area.
The Best Water Damage Cleanup in Mullins
It's important to understand that water damage cleanup is much more than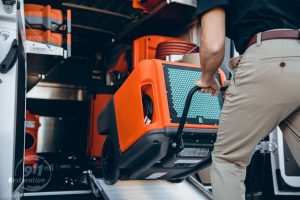 just removing the excess water. It requires checking for additional problems such as mold contamination or structural damage. That's why this process is best left in the hands of trained IICRC certified.
Our IICRC certified technicians are committed to serving their Mullins customers. That's why we tweaked our water damage restoration process to perfection using a combination of ongoing training and years of experience.
The process always starts with a visual water damage inspection. During the inspection, we put together our findings to ensure we understand the extent of the water damage, the status of any existing mold infestation, and what repairs are required to restore the property to good as new. As soon as the inspection is finished, we can shift our focus towards the next step, which is our water extraction and drying process.
During this step, we use nothing less than the latest water extraction equipment and commercial dryers to ensure the property is dried out from top to bottom. As soon as the property is finished drying out, we get to work on any repairs needed from sheetrock replacement to repairing the source of the water damage.
As soon as you notice or suspect mold or water damage, call 911 Restoration. We'll show up within 45 minutes to get to work on your mold removal and water damage restoration. Don't delay in getting the Fresh Start you need to start over in Mullins.
Beware Frozen Pipes Causing Flooded Basements
One of the trickiest things to watch for is froze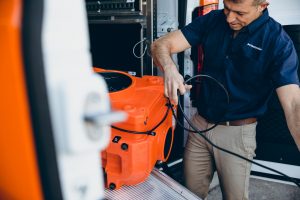 pipes. It's not always clear when the pipe is frozen, but given enough time, the frozen pipe will lead to a pipe burst. Since most pipes run through the basement, the end result is often a flooded basement, which requires professional flood cleanup services and pipe burst repair for our Mullins residents.
The flood cleanup process is taken from the standard water restoration process. We adapted it to deal with excess amounts of water in addition to the contaminants present within floodwater. We refuse to compromise our standards, which is what makes us the preferred flood cleanup company for our Mullins customers.
We begin the flood cleanup process with a combination of decontamination and mold decontamination. After that task is complete, our technicians get to work on the water extraction process along with any needed repairs to restore the property to good as new. Call 911 Restoration as soon as you need emergency restoration services. Get the Fresh Start you need.
Servicing the cities of Alcolu, Andrews, Aynor, Bethera, Cades, Calabash, Conway, Cordesville, Coward, Dillon, Effingham, Florence, Fork Gable, Galivants Ferry, Georgetown, Greeleyville, Green Sea, Gresham, Grover, Hamer, Hemingway, Huger, Jamestown, Johns Island, Johnsonville, Kingstree, Lake City, Lake View, Lane, Latta, Little River, Longs, Loris, Lynchburg, Marion, McClellanville, Mullins, Murrells Inlet, Myrtle Beach, Nesmith, New Zion, Nichols, North Myrtle Beach, Ocean Isle Beach, Olanta, Pamplico, Pawleys Island, Russellville, Salters, Scranton, Sellers, Shallotte, Sunset Beach Supply, Timmonsville, Turbeville, and surrounding areas.