Water Damage Restoration in Little River
If you're reeling from water damage, turn to 911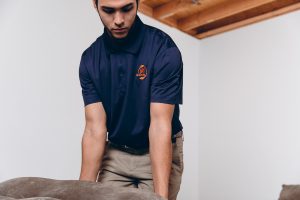 Restoration of Myrtle Beach. We provide 24/7 water removal in Little River and the surrounding communities. Our IICRC certified technicians are trained to provide full property restoration. This means that no matter what you've been through—from pipe bursts to flooded basements—you can expect a Fresh Start.
911 Restoration of Myrtle Beach is locally owned and operated. We feel a strong sense of responsibility to our community and work hard to provide exceptional service for our neighbors. We know what you're up against as a property owner in Little River. Tropical storms, winter storms, hurricanes… it seems nature is never on your side. But 911 Restoration is.  Our water damage restoration technicians provide comprehensive service. Going well beyond water removal, they repair damaged surfaces and complete each job with a mold inspection. They even handle mold remediation themselves. 911 Restoration is licensed, insured, and bonded, and every staff member is thoroughly trained to provide exceptional service. If you're already overwhelmed by the thought of dealing with your insurance provider, don't worry. We take care of that, too. A staff member reviews your policy and explains your coverage in clear terms so you know what to expect from your provider. Then, they assist with the claim paperwork and bill your insurance directly. You get every dime you're entitled to without any of the hassle.
A flooded basement or frozen pipe burst can make you feel powerless to protect your home or business. 911 Restoration puts you back in control of your property. Call now and a water damage restoration crew will be there in 45 minutes or less.
Comprehensive Water Damage Restoration in Little River
The entire staff at 911 Restoration of Myrtle Beach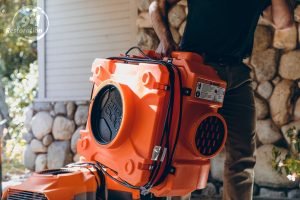 wants to give you and your property a Fresh Start after water damage. Our goal is to leave your property feeling and looking better than ever. This means our professionals must go above and beyond simple water removal. They have to provide our neighbors with comprehensive solutions. Here's what that means.
First, they provide emergency service to get water off your property and prevent extensive damages. You see our dedication to speed in our 24-hour availability and 45-minute response times. Our water damage restoration technicians provide urgent services such as boarding up, water removal, storm repair, and roof repair. They also work to protect items that haven't been damaged by packing them out and storing them. Our technicians also work with your safety and health in mind. Some water incidents, such as a sewage backup, could bring dangerous organisms into your home or business. Our crew is mindful of these risks and sanitizes all affected areas thoroughly. They also conduct structural testing and a mold inspection after water removal and drying. They want to be certain your property is strong and sound after water damage.
Finally, our water damage restoration technicians personally provide the repairs you need to get back on your feet. Incidents such as flooded basements, frozen pipe bursts, and tropical storms can lead to a wide range of damages. You may need roof repair, drywall replacement, carpet removal, or mold remediation. No matter what's destroyed, our experts take care of it. 
If you're dealing with water damage in Little River or the neighboring communities, one call is all it takes to reclaim your property. Call 911 Restoration of Myrtle Beach for a Fresh Start.
Toxigenic Mold Inspection and Mold Remediation
Mold development is extremely common following water damage. You're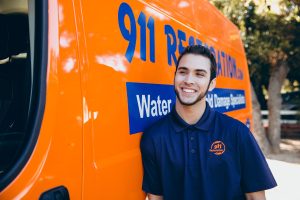 especially vulnerable following a flooded basement, as concrete stores moisture and mold thrives in dark spaces. But whether you've been through a flooded basement, a pipe burst, or any other disaster, you need a mold inspection.
Mold is a destructive force, capable of destroying the structures and surfaces of your property. More importantly, it poses a threat to your health. Most property owners have heard of black mold. This is a toxigenic fungus that causes health problems by releasing dangerous mycotoxins into the air you  breathe. Black mold often appears as a green-black, slimy splotch. If you think you have toxigenic mold, keep a safe distance from the colony and call 911 Restoration for a mold inspection. Do not try to remove the fungus yourself. If you discover an infestation and you believe it's not black mold, you should still order a mold inspection. Other varieties of mold pose some health risks, and prolonged exposure could cause allergies, asthma, or worse. Our mold remediation professionals are fully equipped to get rid of these infestations safely. Their methods limit the spread of spores and dangerous particles. And they complete the mold remediation process with structural dehumidifying to prevent future growth.
Your property is not fully restored after a frozen pipe burst or storm damage until it's mold-free. Don't let today's disaster cost you double later on down the line. Call 911 Restoration for a thorough mold inspection and mold remediation.
Servicing the cities of Alcolu, Andrews, Aynor, Bethera, Cades, Calabash, Conway, Cordesville, Coward, Dillon, Effingham, Florence, Fork Gable, Galivants Ferry, Georgetown, Greeleyville, Green Sea, Gresham, Grover, Hamer, Hemingway, Huger, Jamestown, Johns Island, Johnsonville, Kingstree, Lake City, Lake View, Lane, Latta, Little River, Longs, Loris, Lynchburg, Marion, McClellanville, Mullins, Murrells Inlet, Myrtle Beach, Nesmith, New Zion, Nichols, North Myrtle Beach, Ocean Isle Beach, Olanta, Pamplico, Pawleys Island, Russellville, Salters, Scranton, Sellers, Shallotte, Sunset Beach Supply, Timmonsville, Tubeville, and surrounding areas.