Water Damage Restoration in Longs
Pipe bursts and flooded basements just don't happen during business hours. Water damage can strike at any hour of the day or night, and when it happens, you need help immediately. That's why 911 Restoration of Myrtle Beach is here for you 24 hours a day, even on weekends and holidays. And we don't leave you hanging with vague arrival times. You can expect our water damage restoration crew at your door in 45 minutes or less, guaranteed.
We serve both residential and commercial properties with comprehensive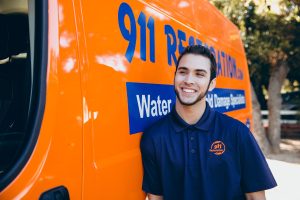 water damage restoration in Longs and the surrounding area. Our water removal and mold remediation technicians are highly trained to handle everything from hurricane damage to frozen pipe bursts. The entire staff is IICRC certified, and 911 Restoration is licensed, insured, and bonded. Like any property owner, you may be worried about the cost of water damage restoration. In addition to keeping costs low and minimizing damage with our urgent response times, we offer a free insurance consultation. During this consultation, a staff member explains your coverage in clear terms. They clarify which services you require and which of those services your provider pays for. This water removal expert even helps with loss itemization, claim filing, and direct billing.
From the moment you call, our team is focused on turning your flooded basement into a Fresh Start. We go beyond water removal to ensure your property is fully restored and feels brand new. Our technicians handle property repairs, including drywall replacement and roof repair. They conduct a mold inspection to ensure today's pipe burst doesn't turn into tomorrow's fungal attack. If they discover contamination, they handle mold remediation themselves.
You can find a full recovery from pipe bursts and flooded basements in one place: 911 Restoration of Myrtle Beach. Call now for mold remediation and water removal in Longs.
Speedy Water Damage Repair and Restoration
The consequences of water damage can be varied, extensive, and costly. A flooded basement or water-soaked business could face issues such as rotting, warped floorboards, or mold development. The best way to reduce the risk of such damages is through prompt attention. Call 911 Restoration of Myrtle Beach immediately, and expect help in 45 minutes or less.
Our water damage restoration technicians treat your incident as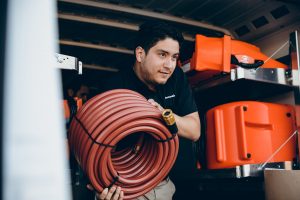 urgently as if it were their own. When they arrive on the scene, they leap into action to remove the water, extract sewage, repair storm damage, or handle whatever other emergency services you need. They even check the area for unharmed belongings. They pack these items out and store them to prevent additional loss during the cleanup process.
Structural drying is one of the most important steps for preventing destruction. When your floors and walls hold moisture, they can become weak or rot. If you've had a particularly big pipe burst or extensive hurricane damage, structural destruction may be unavoidable. Our water damage restoration crew does their best to dry the area swiftly. But they also check for weakness in the structure after water removal and drying are complete. If the workers find any damage, they repair or replace the compromised surface. Our experts can handle any structure and any material, so no matter what you've been through, you can count on a Fresh Start.
If you're overwhelmed by a flooded basement, ice dam destruction, or any other water-related disaster, know that you'll get through this. Call 911 Restoration of Myrtle Beach and let us take the burden off your shoulders.
Expert Mold Remediation in Longs
If you think you have a mold infestation, don't waste a minute trying to find home remedies for mold removal. The safest thing for yourself and your property is to call 911 Restoration for a mold inspection. Contacting an expert is also the most cost-effective choice in the long run.
When you attempt mold remediation yourself, you are likely to address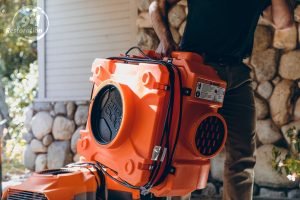 only one small part of the problem. Mold reproduces throughout your property by way of airborne spores. If you see mold growing on your wall, there's a high chance there are additional colonies thriving in hidden places. Our mold inspection professionals know how to uncover mold wherever it grows. That way you can be sure that when we get rid of mold, it's gone for good. Do-it-yourself mold remediation can also be hazardous to your health. Most varieties of fungus release particles that can cause health problems when inhaled. When you scrub at a growth, the mold releases these particles directly into the air you breathe.
Our mold remediation experts have advanced methods for removing an infestation safely. They also prevent the return of mold through structural dehumidifying. Without this final step, you're left with a structure that still stores moisture. That moisture will rise to the surface, welcoming another round of mold.
If you think you might have a mold problem, don't wait it out. Call 911 Restoration for a mold inspection in Longs and the surrounding area.
Servicing the cities of Alcolu, Andrews, Aynor, Bethera, Cades, Calabash, Conway, Cordesville, Coward, Dillon, Effingham, Florence, Fork Gable, Galivants Ferry, Georgetown, Greeleyville, Green Sea, Gresham, Grover, Hamer, Hemingway, Huger, Jamestown, Johns Island, Johnsonville, Kingstree, Lake City, Lake View, Lane, Latta, Little River, Longs, Loris, Lynchburg, Marion, McClellanville, Mullins, Murrells Inlet, Myrtle Beach, Nesmith, New Zion, Nichols, North Myrtle Beach, Ocean Isle Beach, Olanta, Pamplico, Pawleys Island, Russellville, Salters, Scranton, Sellers, Shallotte, Sunset Beach Supply, Timmonsville, Tubeville, and surrounding areas.