Water Damage Restoration in Conway
When a flooded basement or frozen pipe burst threatens to destroy the property you worked so hard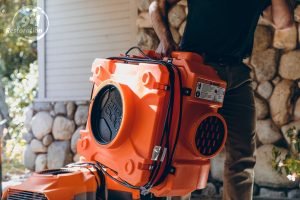 to build, call us. The IICRC certified technician at 911 Restoration goes above and beyond basic water removal to provide the best water damage restoration service in Conway. They handle sewage cleanup, water extraction, structural drying… even full property repairs and mold remediation. Whatever it takes to make your home or business new again. And we provide this service 24 hours a day, every day of the year. We even guarantee that our water cleanup crew will be at your door in no more than 45 minutes.
The need for water damage restoration in Conway is almost inevitable for every local property owner. Tropical storms and hurricanes rattle properties. Frozen pipes burst, and heavy storms overwhelm the sewer system, causing sewage-flooded basements. But no matter what your property has been through, our water damage restoration technicians know how to handle it. They've completed extensive training to bring you a wide range of solutions and the highest standards in the industry. At 911 Restoration of Myrtle Beach, we place a high value on your property and your peace of mind. When you're dealing with a flooded basement, the road to a Fresh Start feels long and expensive. Our goal is to provide answers to your questions, clarify the path forward, and put your mind at ease. We offer a free visual inspection (for property owners only) so you know what to expect from water damage restoration. An expert staff member sits down with you for a free insurance consultation so you can plan for expenses. And along the way, we guarantee clear communication and transparent business practices.
Believe it or not, you can still have a pristine home or business after water damage. Just call 911 Restoration of Myrtle Beach for a Fresh Start.
A Full Recovery from Water Damage in Conway
Water can be a massively destructive force. Properties that suffer from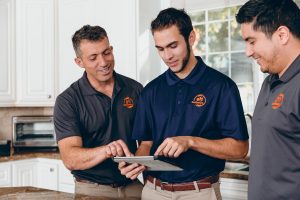 frozen pipe bursts, flooded basements, and similar disasters often incur major damages. Whether your roof has been destroyed by an ice dam or your basement is crawling with mold, we do what it takes to make your property new again.
When the water damage restoration crew arrives at your property, they focus on the basics first. They have to get the water out of your home or business as quickly as possible to avoid massive damage. This process could involve any number of services, including roof repair, storm repair, and boarding up. The experts handle water removal promptly. If you've had a sewage backup, they extract the blackwater and sanitize the area. Then, they dry the space thoroughly using professional fans. Beyond these most urgent services, our water damage restoration staff takes extra measures to restore your property.They conduct structural testing and perform a mold inspection. If there are any damages to the structure or surfaces, they make the necessary repairs themselves. When you need water damage restoration in Conway, call us at 911 Restoration of Myrtle Beach.
Our water damage restoration specialists are also certified in mold remediation. It is very common for mold to develop in your home or business after a flooded basement or other water disaster. An immediate mold inspection and mold remediation can protect you from the long-term consequences of fungus. Even if you did not call 911 Restoration for water removal, we encourage you to call our mold inspection team after a water-related disaster. Our experts find every trace of fungus and conduct mold remediation using the safest and most effective methods.
You may see a frozen pipe burst or flooded basement, but at 911 Restoration, we see the potential for a Fresh Start. Call now for comprehensive mold inspection and water damage repair in Conway and the surrounding area.
Free Insurance Consultation for Flood Damage and Mold Cleanup
Many property owners are unsure whether their insurance provider covers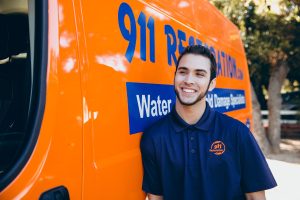 all their water damage restoration needs. You may wonder if you'll get stuck paying for water removal, drywall replacement, or mold remediation.
We understand how convoluted the insurance claim process can be. That's why we provide a free insurance consultation with one of our staff experts. A member of the 911 Restoration team reviews your policy and explains your coverage clearly. They make sure you know exactly which water damage restoration services your provider is responsible for. You go into the flood cleanup process with eyes wide open, knowing which costs fall to you.
Our staff even handles paperwork on your behalf. They assist with inventory and loss itemization. Then, we file your claim for you and bill your provider directly. You don't have to give the expense of water damage restoration another thought.
To the crew at 911 Restoration of Myrtle Beach, you're a neighbor. Your property is an essential part of our community. We care deeply about getting you back on your feet quickly and easily. If you need flood damage restoration and water damage services in Convay. Call 911 Restoration today.
Servicing the cities of Alcolu, Andrews, Aynor, Bethera, Cades, Calabash, Conway, Cordesville, Coward, Dillon, Effingham, Florence, Fork Gable, Galivants Ferry, Georgetown, Greeleyville, Green Sea, Gresham, Grover, Hamer, Hemingway, Huger, Jamestown, Johns Island, Johnsonville, Kingstree, Lake City, Lake View, Lane, Latta, Little River, Longs, Loris, Lynchburg, Marion, McClellanville, Mullins, Murrells Inlet, Myrtle Beach, Nesmith, New Zion, Nichols, North Myrtle Beach, Ocean Isle Beach, Olanta, Pamplico, Pawleys Island, Russellville, Salters, Scranton, Sellers, Shallotte, Sunset Beach Supply, Timmonsville, Tubeville, and surrounding areas.