Water Damage Restoration in Murrells Inlet
When a frozen pipe bursts in the middle of the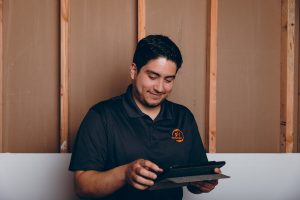 night, you can't afford to wait for business hours to get help. When sewage floods your business on a holiday, you can't let contaminated water seep into the structure while you wait for the world to get back to work. Whether it's a flooded basement, hurricane damage, or a sprinkler malfunction, water damage is an emergency. And you can count on 911 Restoration of Murrells Inlet to treat it like one.
We're here for you 24 hours a day, every day of the year. Our IICRC certified technicians guarantee an arrival time of 45 minute or less. Our water damage restoration crew comes to you highly trained and prepared for any eventuality. They do everything it takes to give you and your property a Fresh Start, from water removal to roof repair. These experts are even certified mold remediation specialists so you can make a full recovery from your pipe burst. As our customer and neighbor, you are the focus of our work. From providing the highest standard of service to anticipating your concerns, we hold your wellbeing above all else. Our water damage restoration crew offers peace of mind through clear communication and compassion. They provide a free visual inspection (for property owners only), as well as a free insurance consultation. You don't have to enter the flood cleanup process just hoping that your insurance comes through. During our free insurance consultation, a staff member goes over your policy and clarifies what you can expect from your provider. Then, they make sure you get what you are owed by assisting with loss itemization and filing a claim on your behalf.
911 Restoration of Myrtle Beach is locally owned and operated. You are our neighbor, and your property is an important part of our beautiful community. Water damage restoration is more than a job to us. It's our duty to the community we love.
If you need water damage restoration in Murrells Inlet, call 911 Restoration. We treat you with respect and make your property brand new again.
Water Removal and Full-Service Water Damage Restoration
You've put so much work and money into your property. You've been responsible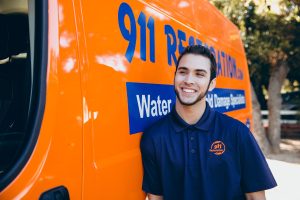 for your greatest asset, and you've done everything right. There is no reason all that hard work should be wiped out by a flooded basement or frozen pipe burst. As your dedicated water damage restoration provider, we're determined to put you back in control of your property. We go beyond water removal to provide full-service restoration. Our technicians work diligently to make your property as clean and strong as the day you moved in.
Our emergency services are key to minimizing damage. The water damage restoration workers commit to a 45-minute arrival time because they know you can't afford to lose a second. Then, they launch into action. Depending on the needs of your disaster, this could mean anything from water removal to storm repair. They also provide emergency boarding up, roof repair, leak detection, sewage extraction, and much more. After they've dried your home or business, they inspect for water damage. There is always a risk of weakness or rotting after a frozen pipe burst, flooded basement, or other disaster. The crew examines your structure to make sure your property is still safe and strong. If you need any repairs, you don't have to track down an additional contractor. Our water damage restoration experts restore your property themselves, whether that means roof repair or drywall replacement.
At 911 Restoration, we leave no stone unturned when it comes to rebuilding your property. Don't settle for basic water removal in Murrells Inlet. Choose the company that turns today's flooded basement into a distant memory. Call 911 Restoration of Myrtle Beach.
Certified Mold Inspection in Murrells Inlet
If you've recently had a flooded basement, pipe burst, or any other water damage, you may have a mold infestation. To protect yourself and your property, you need to have a professional mold inspection right away.
Our mold inspection crew examines every square inch of the affected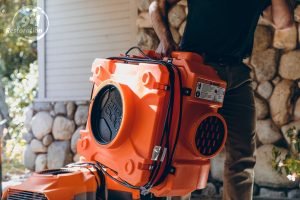 area. They look for mold in dark, hidden places where fungus often thrives unseen. When and if they discover growth, they explain the nature of your infestation and discuss your options for mold remediation. It's important to call certified professionals to conduct a mold inspection if you suspect a problem. Only trained and certified experts know how to look for mold and identify it to ensure safe, effective mold remediation. Each variety of mold comes with its own behaviors and threats. Our certified mold remediation experts know how to handle various species and keep you safe in the process. Resist the temptation to tackle mold removal yourself. When you disturb a mold colony, you force it to release dangerous particles into the air you breathe. The safer option is to stay away from the growth and allow our mold remediation staff to take care of it. They get rid of contamination quickly and dehumidify the structure to prevent a recurrence.
Don't live with mold a second longer than you have to. Call 911 Restoration of Myrtle Beach and breathe easy.
Servicing the cities of Alcolu, Andrews, Aynor, Bethera, Cades, Calabash, Conway, Cordesville, Coward, Dillon, Effingham, Florence, Fork Gable, Galivants Ferry, Georgetown, Greeleyville, Green Sea, Gresham, Grover, Hamer, Hemingway, Huger, Jamestown, Johns Island, Johnsonville, Kingstree, Lake City, Lake View, Lane, Latta, Little River, Longs, Loris, Lynchburg, Marion, McClellanville, Mullins, Murrells Inlet, Myrtle Beach, Nesmith, New Zion, Nichols, North Myrtle Beach, Ocean Isle Beach, Olanta, Pamplico, Pawleys Island, Russellville, Salters, Scranton, Sellers, Shallotte, Sunset Beach Supply, Timmonsville, Tubeville, and surrounding areas.