Sewage Backup Cleanup in Myrtle Beach
Having a sewage backup on your property is one of the worst problems you can face as a property owner. Not only is a sewage spill damaging to your property, but it creates health hazards. 911 Restoration of Myrtle Beach understands all the risks associated with sewage spills and how to prevent them from affecting you and your loved ones. There is no time to waste when dealing with raw sewage, which is why our technicians are available 24/7/365 to provide you with sewage cleanup services. Day or night, we have a guaranteed arrival time of 45 minutes after receiving your call.
We offer a free sewage water damage inspection for property owners.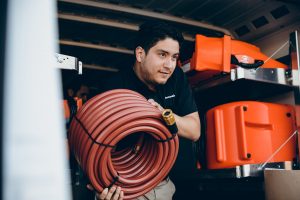 During this assessment, we will determine the cause of the backup and formulate an estimate for the repairs.
911 Restoration of Myrtle Beach treats incidents involving toilet water damage as emergencies. Our technicians will arrive ready to conduct same-day sewage restoration and sanitization services.
We provide full-service restoration, which means our repair techs will address all the damage found on your property. If there is structural damage or mold growth, we will make all the repairs needed to restore your home or business entirely.
You can have total confidence in our ability to thoroughly sanitize your property after a sewage backup. 
Along with working with certified restoration professionals, our water cleanup company is licensed, bonded, and insured. This insurance status guarantees your protection in every situation.
Dealing with sewage water damage is challenging, but 911 Restoration can provide you with relief. Call our office as soon as you need sewage cleanup services in Myrtle Beach, Georgetown, Conway, or the surrounding area. We will turn your disaster into a Fresh Start today.
Understanding the Risks of a Sewage Backup
There are three categories of water, ranging from white to black. Black water is raw sewage, and it is the most hazardous water type.
You should never try to mop up a sewage overflow on your own. Black water is highly toxic, and you should avoid it at all costs. It contains bacteria, viruses, and other contaminants that can spread to both people and pets.
The best way to minimize these health risks is to receive professional sewage cleanup services as soon as a backup occurs.
Your safety is 911 Restoration's top priority, and our technicians won't waste any time decontaminating your property. We will immediately contain the sewage water damage to stop it from spreading to other areas of your home or business.
Not only will our technicians conduct thorough sanitization procedures,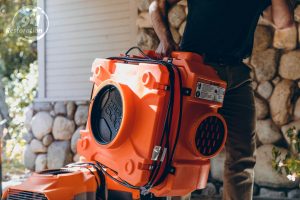 but we will repair any plumbing issues that may have contributed to the sewage water backup.
In many cases, a toilet clog, broken water pipe, or septic explosion leads to a sewage spill. These problems require immediate restoration to stop the overflow and prevent future backups from happening.
When you need comprehensive sewage cleanup services, call 911 Restoration of Myrtle Beach. Our water damage company will give you the peace of mind you need to get through any sewage disaster!
Professional Sewage Restoration From a Company That Cares
It goes without saying that sewage emergencies are overwhelming. When your property is contaminated, the only thing you want is to get things back to normal.
911 Restoration of Myrtle Beach is the water cleanup company you can trust to guide you through the sewage cleanup process. Once our technicians arrive, we will take over everything, from restoration to insurance logistics.
Our staff members will provide you with a free insurance consultation if you need help filing your claim. By having a professional go over your policy, you will get all the coverage you are entitled to receive.
It is essential to your insurance claim that you give your provider as much information as possible regarding the sewage water damage. Our repair techs will help you take inventory of your property damage and create a lost itemization list to include with your insurance claim.
As a locally owned and operated restoration company, our technicians understand exactly what you need to get through any disaster restoration.
911 Restoration employs highly qualified technicians that are IICRC-certified by the Institute of Inspection, Cleaning, and Restoration.
So, call our technicians the moment you experience a sewage backup in your home or business. 911 Restoration of Myrtle Beach will help you get out of the muck and into the Fresh Start you deserve.
Serving the communities of Conway, Dillon, Effingham, Florence, Galivants Ferry, Georgetown, Johns Island, Lake City, Little River, Longs, Marion, Mullins, Murrells Inlet, Myrtle Beach, North Myrtle Beach and surrounding areas