Fire Damage Restoration in Myrtle Beach
Fire and smoke damage can be detrimental to your home and business. The ash and smoke can permeate the entire property, leaving soot and tar all over your walls, ceilings, flooring, and belongings. It is crucial to receive professional fire damage restoration after a disaster. Fire damage can actually be made worse by using improper cleaning techniques. You can trust 911 Restoration of Myrtle Beach to provide you with diligent fire and smoke damage repairs. Our technicians will conduct full-service fire cleanup that includes permanent deodorization, soot and ash cleanup, smoke stain removal, and structural repairs.
911 Restoration of Myrtle Beach provides property owners with free fire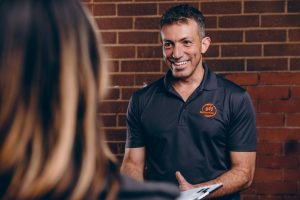 damage assessments. During our initial inspection, our repair techs will formulate an estimate of the fire cleanup services needed to renovate your home or business. When you need fire damage restoration in Myrtle Beach call 911 Restoration.
You can expect to receive complete property restoration services from 911 Restoration of Myrtle Beach. Our technicians will address every aspect of the fire damage, including the water damage created by sprinklers and the fire department's hoses.
It takes gallons upon gallons of water to sufficiently quell a fire. The flooding caused by the fire hoses can be extensive and, in some cases, can be even more destructive than the fire and smoke.
Our repair techs will repair all the water damage restoration Myrtle Beach SC found on the property and thoroughly dry the area. Drying and dehumidifying procedures are vital to the fire cleanup. Between the indoor humidity and floodwater, mold can grow within a matter of days.
Fortunately, along with fire damage restoration, 911 Restoration of Myrtle Beach specializes in mold and water damage mitigation. So, call our technicians as soon as the fire department puts out the flames on your property. We provide you full service for fire restoration in Myrtle Beach. We will show you that a Fresh Start is possible today.
Call us at (843) 242-0309 and please allow us to offer you a free visual inspection.
Permanent Smoke, Ash, and Odor Removal Services
Fire and smoke damage requires specific cleaning techniques as not to exacerbate the situation. If you attempt to fix the fire damage yourself, you might actually help the soot and smoke settle into your walls and floors, rather than cleaning them away.
It is essential to mitigate ash, char, and smoke damage immediately. These stains become more difficult to clean over time and can eventually turn into permanent problems. 
911 Restoration of Myrtle Beach understands the urgency of situations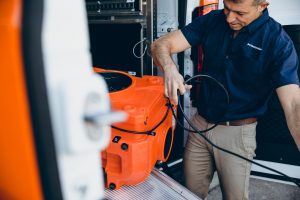 involving fire and smoke. Our technicians will respond as quickly as possible and will arrive ready to conduct comprehensive fire and smoke damage restoration in Myrtle Beach.
Our technicians will remove soot from all your surfaces, including furniture and dishes. We will use gentle cleaning techniques like soda blasting to ensure your belongings stay intact while we wash off the ash.
All of the ash and char contribute to the foul smell that lingers inside after a fire. We can drastically reduce the fire odor by extracting the soot particles from the property. When we combine these services with proper ventilation and smoke removal methods, your property will smell clean and fresh once again. Call us at (843) 242-0309  and learn how we can help.
Call 911 Restoration to receive meticulous fire remediation in Myrtle Beach. You will have peace of mind knowing that your property and belongings are under the care of the most qualified technicians in the industry.
Fire, Water, and Mold Restoration are all Connected
It takes an overwhelming amount of water to put out a property fire. The fire department must wholly saturate the structure to ensure all the flames are extinguished, creating substantial flood damage in the process.
When the water intermingles with ash, soot, and smoke, property damage can increase exponentially. The humid, wet environment can make way for a mold infestation within a couple of days.
However, our technicians are experts at both water damage and mold removal in Myrtle Beach. We will conduct water extraction, drying, and dehumidifying services to prevent mold growth and minimize any further structural damage.
You can count on 911 Restoration of Myrtle Beach to take care of every facet of fire & smoke in Myrtle Beach, from fire cleanup and smoke removal to water damage and mold remediation.
We understand that it is important to keep your undamaged furniture and personal items safe while we conduct restoration work. Our technicians will take care of all the pack-out and storage services needed to keep your belongings protected while we make repairs.
Our staff members realize that you may have financial concerns. On top of having competitive rates, 911 Restoration accepts all types of insurance. We will provide you with a free insurance consultation to make sure you understand the full extent of your coverage.
Call us at (843) 242-0309 and see how we can help you.
The more information your insurance company gets, the more coverage you will receive. Our repair techs will assist you with taking inventory of the fire damage so you can create an itemized list of your losses for your insurance provider. Whether you live in Myrtle Beach, Georgetown, Conway, or any of the surrounding areas, you can count on us to pick up the pieces after a fire.
911 Restoration is the best service provider company in overall fire restoration companies in Myrtle Beach. Call 911 Restoration of Myrtle Beach to receive fire damage restoration from a team that cares and understands what you need today.