Importance of Timing In Fire Damage Restoration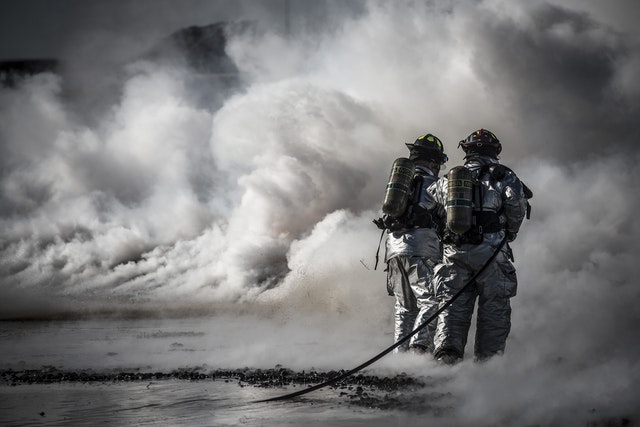 While there is water, mold, and smoke damage, fire damage restoration comprises dealing with all three of these. A fire outbreak is one of the most devastating experiences. The thought of rebuilding your fire-damaged property can be pretty overwhelming. The best way to ensure minimum damage is to deal with it on time. You can do so by calling in fire damage restoration in Myrtle Beach.
The damage that a fire enforces on a home is not something you can deal with alone. Consequently, you need to ensure that the correct fire equipment is used to stop the damage. This blog will give you an insight into how important it is for timely fire damage restoration.
Let's get right into it!
Eliminating Bad Air Quality
When a fire breaks in your house, the first thing that it releases is smoke. Black and deadly smoke that doesn't allow you to breathe. With time, it gets thicker and can cause you to faint or become hazy if you breathe into it. Hence, you must call in an expert immediately to take control of the situation. They will help get the right equipment to tackle the blazing fire.
Damage Control
There cannot be enough emphasis on how important it is to get fire damage restoration right away. If done correctly, fire damage restoration in Myrtle Beach will mitigate and reverse all the damage caused by fire, smoke, and soot. Furthermore, it can also prevent any structural damage caused while stopping the fire.
Refreshing The Area
A freshly burnt house or building has a smell that one cannot tolerate or breathe in. And so, a majority of the fire restoration providers use an ultra-low volume (ULV) fogger to freshen the area. It is made to evaporate deodorizers and clean the air you breathe in. Moving on, it is necessary to avoid any health risks.
Water plays a huge role in easing down the fire. Most instances occur where liquid from the firefighters' tubes or pipes swamp the area. In addition, Fire repair crews also use a water pump to take out water from all the water-logged areas of the house. It is essential to suck all the water into these pumps. Otherwise, it can become diseased and be home to infections.
Cleaning The Surface
Fire creates a massive amount of smoke and powder. Thus, it is not easy to remove these from the surfaces, so technicians use vacuums. This is a risky job as most of the floor is mixed with water and soot. A fire restoration specialist knows how to deal with the situation instantly.
Moreover, a fire restoration professional has a specific fire injury sponge. This sponge is essential when cleaning up the wet area due to bursting pipes. In addition, it helps soak up the smallest dust fragments off the surface, walls, etc. Fire responders instantly use heavy-duty antiseptics and substances on this sponge to clean and disinfect the area.
Assume there has been a fire in a home or apartment, and there are carpets that have survived. Nevertheless, they are affected by the smoke. In that case, fire renewal technicians can use a truck mount carpet cleaner. Moreover, it can be sprayed immediately on the carpet along with some hot water. It will help get rid of all the fire damage.
Equipment Needed For An Instant Fire Damage Restoration
A specialized fire team will have dependable and long-lasting tools such as:
Air movers – this helps push in the black air into the dehumidifier.

Air scrubbers cleaner – this tool will assist them in eliminating the contaminants from the air.

Particle containment and dust barriers will avoid spreading the dust and other fine practices in nearby areas.

Contractor clean-up bags – these will come in handy for all burned excess.

Dehumidifiers – will help in pulling out all the humidity from the air.

Flood extraction equipment will help suck in the water and excess soot mixture left on the surface.

Ozone generators and odor control units – these assist in producing ozone gas that helps to move throughout the area and blows out all the smoke smell by breaking down smoke excess on a molecular level.
What Happens When You Delay Fire Damage Restoration?
You will soon see structural issues when you leave your home unrepaired after a fire. Your home will start decaying right before your eyes. It is essential to involve fire restoration providers to fix the process. Your house structure will be weak, but other issues can also arise. Mold growth is the biggest threat to your home.
Fire Damage Restoration
It is crucial to call 911 Restoration experts immediately as and when the fire begins. We will ensure an absolute and instant removal of fire, water, and smoke particles. Sooth soaked deep into surfaces, predominantly the drywall, upholstery, furniture, curtains, etc., carpets, will be removed. Our skilled and certified professionals are well-equipped with the latest equipment and up-to-date technology. They will clean the damaged area for a quicker and more expected result.
We are available to execute fire damage restoration in Myrtle Beach 24/7. Give 911 Restoration a call for all your fire restoration, needs, smoke removal, or when you simply need some advice from experts.