The Rise of Green Mold – What Is It & Is It Dangerous?
If you have ever seen green mold in your house or business premises but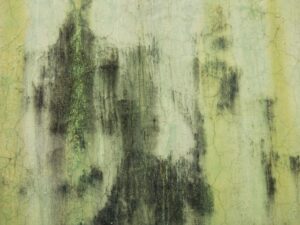 did not opt for green mold removal immediately then you should definitely read this article. While contacting consultants for a professional green mold removal service is an important first step, it seems good to become acquainted with the species. Let's take a closer look at what green mold is and how it affects your health since it may become a bit tricky.
What Is Green Mold?
The name "green mold" applies to a few of the numerous mold species that produce green spores and are commonly seen in households. The majority of such species belong to the categories of Aspergillus, Cladosporium, and Penicillium. Even though these organisms do not necessarily have green spores, they might be black, blue, or even pink.
Where Can You Find Green Mold in Households and Workplaces?
Mold will grow everywhere; there is organic material such as paper, wood, or food, moisture, and temperature. As a result, if you are looking for specific places to detect green mold, it is better to concentrate your search on spots where there are signs or sources of a lot of moisture.
These spots can include window frames, as these are extremely prone to green mold growth during the winter owing to leaks, humidity, and snow build-up all along with the frame. Attics, basements, and bathrooms are also susceptible to green mold growth.
Green Mold Health Risks
Green mold health risks include multiple skins, lungs, and digestive issues, which is why you should opt for green mold removal as soon as possible. Following are the green mold health risks and the factors which promote its growth and result in multiple health issues.
1.     Indoor Air Quality – Major Source of Health Hazard
Among the most important variables in our general well-being is our indoor air quality. If you have green mold developing in your house, an air-borne contaminant, then your indoor air will become a carrier to promote green mold growth and bring these spores into your contact. However, since most indoor air contaminants are undetectable to the human eye, it has become one of the most neglected yet risky elements.
Even if there is a hint of the green mold presence, such as its odor, we might not be able to differentiate it. We get used to of this smell since we spend a big chunk of our time inside (especially post-pandemic) that we may become accustomed to it or fail to sense it at all. As a result, the mold may develop more to the point that it may pose a great danger to our health.
Is green mold dangerous? BIG YES! This is why it is essential to be aware of the dangers of indoor air pollutants such as green mold to detect and eliminate them as soon as possible.
2.     Respiratory Issues and Skin Infections
Green mold may cause a range of medical issues, the most common of which are respiratory issues. Aspergillus, for example, frequently causes breathing problems such as pneumonia, bronchitis, or lung inflammation. Penicillium is frequently responsible for sinus problems and lung irritation.
Green mold can also cause several other health issues. Penicillium, for example, produces allergic responses in certain people, resulting in symptoms such as skin irritation, hives, and rashes. Allergic responses can cause swelling of the throat and trouble breathing in extreme situations.
Check with your physician if you believe your symptoms are the result of mold exposure. Inform them that you believe mold is the reason for your disease. Medications can facilitate faster recovery from respiratory infections and help make breathing easier for you. However, you will eventually have to opt for green mold removal to avoid symptoms from recurring or increasing.
Mold Removal – DIY or Professional Help?
The green mold removal process is a tough, complex, and time-consuming operation. Mold spreads by microspores, millions of which may fit onto a postal stamp-sized surface. When you start cleaning up mold, those spores can spread in the air, allowing mold to spread to other regions of the home readily. It also raises the chances of breathing mold spores, which can lead to mold disease.
To keep yourself safe when eliminating mold, cover your workspace with huge sheets of tough plastic. Many experts propose creating a partial vacuum in the cleaning area to prevent mold spores from spreading to other house parts.
As you can see, the process of mold removal is difficult. Furthermore, the Environmental Protection Agency advises hiring a professional mold removal service like 911 Restoration of Myrtle Beach if you have mold that has spread over an area larger than three by three feet if you are having mold growing in the HVAC system, if mold arises after sewage-contaminated water damage, and if you have a medical condition which makes you vulnerable to catching mold related infections. The experts will remove all the mold spores, leaving your house completely safe for you to breathe in!