Kindness and Home Restoration – The Perfect Blend for a House in Trouble
While it is comforting to get your home restoration finalized, we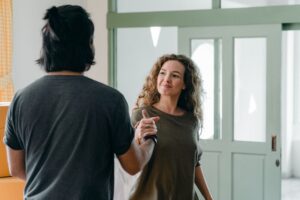 understand how emotionally draining the process can be. Your home is your haven, and to see it damaged can be difficult on your mind. Hence, the 911 Restoration of Myrtle Beach ensures that your home and emotional needs are met.
Our team members know that the company culture extends beyond offering technical expertise and are prepared to add care to the service to ease the process for you. This blog will help you understand the different methods we deploy to offer expertise and care during home repair and restoration.
Why Compassion is Critical
Home restoration projects automatically demand both technical and emotional care. Hence, offering only the former will make the job incomplete. Additionally, we have been in the industry for several years and know the toll disaster, fire, and water damage take on the homeowner.
Since our brand promises to offer complete satisfaction, our job is to ease your worries the moment we get involved with the project.
How We Add Compassion to Our Services
Our main approach towards achieving both technical excellence and emotional well-being is that we incorporate care into managing home restoration. Following are some of the ways we offer emotional support while performing our services.
1.    Immediate Response
Our first act of care starts even before you hire us. We understand that emergencies can happen anytime; hence, our teams are available 24/7. You can call them at (843) 242-0309, and our technicians will reach your home within 45 minutes of your call.
We also keep our contact services open to allow our clients to ask questions through our website. You can send your inquiries, and the team will get in touch with you as soon as possible to provide clarity.
2.    Patience and Damage Assessment
Our teams will reach you fully prepared to respond to the crisis, but while several members respond to the scene, a couple of members will stay behind to offer support. They will patiently listen to your description of the problem, provide relevant health advice if necessary, and use the knowledge during a damage assessment.
It might be unsafe for you to visit without protective gear, so the team will keep you informed about the damage assessment results.
3.    Maximum Effort to Save Belongings
Home belongings are often priceless because of the memories, love, emotions, etc., we associate them. Most of us spend years collecting them to decorate them inside our homes.
We understand how difficult it is to lose your belongings; hence, our technicians will do everything to save as many as possible. They are trained, certified, and have been working in the field for several years so that you can trust their assessment and restoration ability.
4.    Using Premium Quality Materials
One of the primary ways we maintain quality is by using only premium materials during our damage assessment and restoration. Our teams have the most efficient and effective gear for the job and use their knowledge to determine which gear would be best.
We also use only certified chemicals and cleaning agents when canvassing the property to remove any infections or similar microorganisms from the air and surfaces. It makes the space safer for you and all neighboring people.
5.    Keeping you Informed
No matter how extensive and taxing the work is, we will always ensure that we provide detailed reports about the project's progress, so you are always in the loop. Remaining in the dark is always more stressful; hence, we will keep you informed every step of the way.
Our teams will also be happy to accommodate your requests for information or clarity about the process to ensure there is no confusion at any point.
6.    Detailed Sanitization and Restoration
Most restoration projects, especially those for fire, water, or disaster damage, require comprehensive sanitization and restoration to make the home safe again. Our teams will draft detailed restoration plans, discuss them with you, and explain each aspect before implementing them.
We will try our best to ensure the restored house looks and feels like your home before the damage.
We also carry out thorough sanitization and disinfection to remove any microorganisms or pathogens that may have started to grow. Your health and safety will always be our priority, and our work will also reflect this sentiment.
7.    Helping you File Insurance Claim
Finally, once the home restoration is complete, our teams will help you file your restoration claim. Because the field requires us to work with insurance companies frequently, we can help you structure your claim perfectly so you successfully get all the coverage you are entitled to.
Final Thoughts
You may have noticed that each step of the process is mindful of your feelings and comfort. This degree of care is deliberate on our part because we want to protect your emotional well-being and ensure you take as little stress as possible.
If you have any questions about our services, you can contact our team. We will be happy to help you out.