How to Protect Your Home from Sump Pump Failures?
Experiencing sump pump failures during the rainy season can feel like a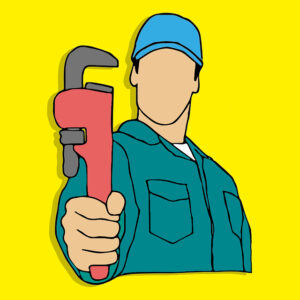 nightmare for homeowners in Myrtle Beach. It's the last thing you want when flooded basements, roof leaks, and burst pipelines have become potential problems after continuous rain.
Luckily, 911 Restoration of Myrtle Beach offers water damage restoration services that tackle the wet aftermath of sump pump failures. Yet, we like homeowners to make informed decisions to minimize the risks of such an emergency.
This article gives you a few pointers on preventing sump pump disruptions through proper installation and maintenance.
Here's what you need to do:
Solution # 1: Use the Right Installation Method for Sump Pump
Incorrect installations are a leading cause of sump pump failures. With so many parts in the system, taking the DIY route can prove costly. Therefore, you should watch easy-to-follow installation tutorials and read the user manual carefully before setting up your sump pump.
Use this checklist to perfect your sump pump installation process:
Find the compatible size. Consider the frequency of sump pump usage and the amount of water it will receive every day to purchase the correct size. The right size will limit blockages and optimize sump pump performance.
Create the perfect pump pit. Make sure that the dogged area doesn't have any dirt or gravel. Clean this space routinely to prevent blockages caused by foreign particles that enter the system.
Add a check valve to the discharge line. This valve acts as a barrier against the back-flow of water that goes through the sump pump—in turn, preventing any disruptions caused by the pump impeller. Ensure that it's working correctly by scheduling routine maintenance checks after a month or two.
Drill an air relief hole to prevent sump pump failure by facilitating uninterrupted airflow. Without its presence, the air might get trapped in the system, causing a severe blockage.
Proper installation prevents almost all plumbing issues you might experience down the road.
Solution # 2: Dealing with Power Outages
Neighborhood blackouts and electrical failures can often cause sump pump failures due to the fluctuating power supply. You can prevent this by installing a backup generator with manual activation options.
If your electrical troubles are more about low voltage and inconsistent power surges, you can invest in a sump pump protector. This nifty device will monitor electrical supply and resolve issues to prevent your machine from an expected breakdown.
Solution # 3: Constant Vigilance with Our Maintenance Plan
Irregular sump pump usage and negligence can create disruptions within the sump pump system. You can avoid this by performing routine inspections after every two to three months (or yearly). Remember to schedule your survey a few weeks (or a month) before the expected rainy season.
Use these tips to get started:
Invest in a backup pump for emergencies. Ensure both systems run properly during your routine maintenance check.
Ensure that your sump pump discharges an adequate amount of water
Check all the parts to make sure that everything runs smoothly, and nothing is rusted
Replace sump pump battery after 2-3 years of use or when you see signs of wear and tear
When you run the motor, keep an eye out for unusual activity and sounds (like sputtering water or gurgling noises).
Besides this, you should call in an expert to resolve mechanical issues. For instance, switch problems are the leading cause of sump failures. Ensure that the on/off switch works appropriately and that your pump doesn't shift positions when the motor runs. Otherwise, the float arm will not operate.
Solution # 4: Keep Things Clean & Pest-Free
The discharge line plays a pivotal role in the sump pump. Its presence ensures that the excess water has an outlet to go through to keep your building foundation and basements dry. Any interference from external objects can cause the pump to become ineffective.
Alternatively, discharge pipers can freeze if you don't keep a proper check and balance. That's why it becomes necessary to give your sump pump systems a good once over before and after winter.
Here are a few things to consider:
Use winterization techniques to prevent discharge pipe from freezing
Remove dirt, rocks, broken twigs, and other types of debris that might settle inside the discharge pipe or other parts of the pump system
Shield exit points to minimize the risk of a pest infestation
Besides this, look for signs of external disruption, call an emergency home restoration expert to resolve the issue before the problem escalates.
How Can 911 Restoration of Myrtle Beach Help?
We can protect your home from sump pump failures by providing water restoration damage services in the aftermath. You can count on our trained technicians and IICRC-certified personnel to handle the situation with utmost care.
The whole process involves water extraction, drying out damp surfaces with high-grade machines, cleaning up, and sanitation. We deodorize the target site to eliminate foul smells and odors. These steps are followed up with a proper repair and restoration plan.
All unsalvageable items get replaced to prevent mold growth. We can provide additional home restoration services, i.e., fire damage restoration, mold remediation, and sewage overflow if required.
Best of all, we operate 24/7 to offer professional consultation during disaster recovery. Our trained team will arrive at the scene within 45 minutes after you call. Additionally, we assist with insurance claims to ensure that you get reimbursed.
Final Words
On the whole, avoiding sump pump failures requires attention to detail, regular maintenance, and professional assistance from time to time. You can use these strategies to minimize risks and ensure your pump issue doesn't cause massive structural damage.
These steps prove equally beneficial in extending your machine's life.
Are you dealing with a sump pump emergency? Contact 911 Restoration of Myrtle Beach at (843) 242-0309 for water damage restoration services and disaster recovery support.