Covid-19 Prevention Tips in Myrtle Beach
The coronavirus has impacted Myrtle Beach harder than most areas of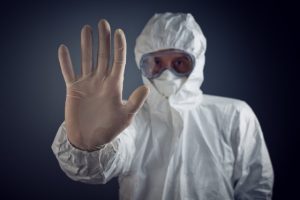 South Carolina, with death rates exceeding other densely populated parts of the state. Despite the growing pandemic, Gov. Henry McMaster has canceled a two-week-old executive order that closed all public access to beaches in South Carolina, including North Myrtle Beach. This reversal gives local jurisdictions the ability to regulate their beaches as they wish. While the Governor has ordered people to restrict themselves to three people or less to curb the spread of the virus, beachgoers have reported seeing groups of people violating the rule.
The Centers for Disease Control and Prevention continue to state that social distancing is the best way to prevent the spread of COVID-19. With person-to-person contact being the primary way to transmit the virus, you can protect yourself by limiting contact with others. The CDC has a list of prevention tips to help you avoid getting sick and spreading the disease. Among these steps, experts recommend sheltering in place, even if you do not show symptoms. While at home, it is necessary to clean your property, while focusing on disinfecting regularly touched surfaces. Evidence suggests that the coronavirus can stay viable on certain materials for hours to days. 
Since we are still learning how the coronavirus spreads, it is vital to take steps now to keep you and your family safe. The 911 Restoration Franchise Inc. has a network of cleaning professionals throughout the United States that are ready to provide you with sanitization services. Our teams implement social distancing measures and wear personal protective equipment while we administer safe disinfection solutions. We will sanitize the agreed-upon area of your property to ensure you feel completely comfortable throughout the cleaning process. Call 911 Restoration of Myrtle Beach if you have any questions about our sanitization services today.